FREE SHIPPING ON PURCHASES OVER $99
CURRENTLY SHIPPING THAILAND BOX
For a limited time, grab your
FREE

MYSTERY BUNDLE
Your friend or family member was so nice to choose you as the recipient of a free mystery bundle! Each bundle is unique, will be 2-4 products, and has a value of $65-$120!
How it works:
1) Sign up today for your free mystery bundle, let us know your product preferences & Just pay flat-rate shipping
2) 14 days after signing up today, you will automatically reserve your June box, and your subscription will start with us.
3) Receive your mystery bundle & Enjoy, & explore the benefits of the membership
*1 Per customer, for new subscribers only, not combinable with other coupons/promotions, offer expires May 24th. 2023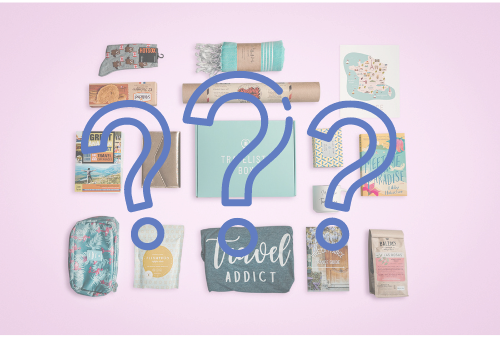 FAQ's
Can I cancel prior to the 14 days?

Yes, We would love to see you with us for at least 1 box, but if you do want to cancel, you would simply login to your account and you can cancel in the dashboard

Why am I getting a choice for the June box customization now?

Since we know you will love our bundles, your subscription will renew, and we will automatically have your preference saved

Is this being offered to everyone?

Nope! You are special! Your friend or family member has been a founding member with us since the beginning, and we wanted to do something nice for them, and you!

Where does the cost of shipping come from?

On average, the shipping cost to us is $19 per package. We have lowered it for your bundle to $10. With the rising costs of everything, we believe sharing the cost of shipping is the best way for everyone.

How much is the subscription?

After the 14-day period, you will be on our quarterly first-class subscription which is packed with 6-8 premium products and is priced at $99/box.
*Offer expires May 24th, 2023